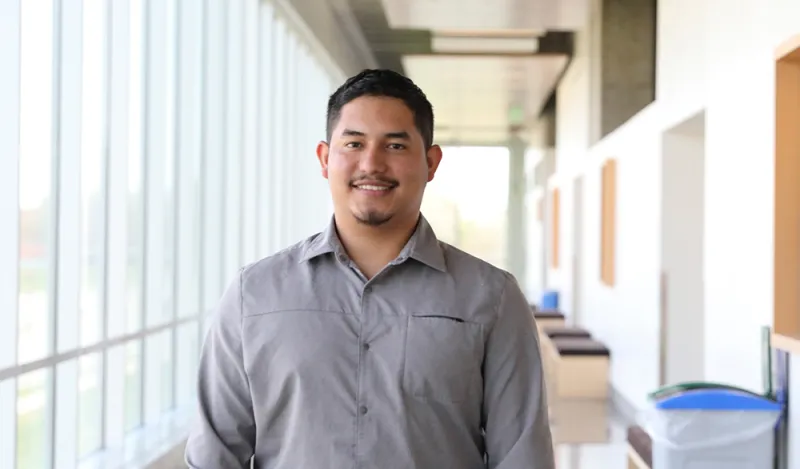 Kudos to recent graphic design graduate, Miguel Zelaya for receiving his second internship opportunity through NHCC's Xperience Project! This summer, Miguel will gain even more graphic design experience during his internship with the local, eco-friendly manufacturing company, Restore Naturals. Miguel took the time to share his NHCC experience with us below!
How was your experience at NHCC?
I really enjoyed my time at NHCC! I didn't come here straight out of high school but started at Anoka Technical College first. When I realized that Anoka didn't have the program I was passionate about, I decided to switch and come here. North Hennepin was a great fit for me.
I learned a lot and had access to many opportunities. Through NHCC's Xperience Project, I was able to land a graphic design internship four months before graduation. It was great to get that real-world experience in the graphic design industry.
Where was your internship held?
I interned in Minnetonka with a solar company, called Blue Horizon Energy. During my time there, I learned more about branding and created advertising materials. It was a great experience for me!
Did you always know you wanted to work in graphic design?
I always knew I wanted to do something in art, and it was exciting to me that NHCC had a graphic design program. I found a place where I could do what I love.
When it comes to graphic design, what materials are your favorite to create?
I really like designing packages, logos, and other advertising materials.
Where would your dream graphic design job be?
My dream graphic design job would be working with UNO Branding. As a graphic design agency, they focus a lot on the Hispanic and Latino communities in Minneapolis, (which I'd like to work within) and I really like their style too!