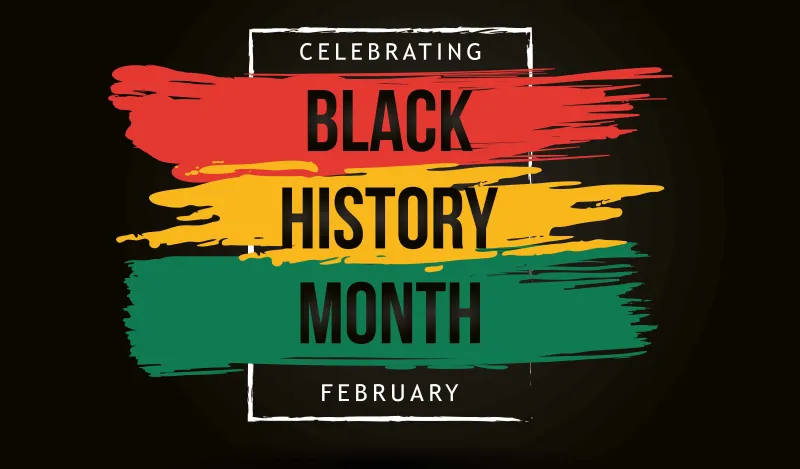 During the month of February, NHCC will be offering a variety of programs to engage in online and in person, to honor and celebrate Black History Month. Unless otherwise noted, all events are open to NHCC students, faculty, staff and community members. Join us!
NHCC's UPlift Women (Employees-only Virtual Meeting)
Date: Wednesday, February 9,2022
Time: 12pm
Please email Eda Watts for the link
The Power in Community, Healing, and Justice
Date: Wednesday, February 16, 2022
Time: 11am – 12:30pm,
Location: Hybrid, CBT Grand Hall and online
Zoom Link: https://minnstate.zoom.us/j/94158459765 
Password: 622911
This NHCC Panel discussion will include special guest, Marcellus Davis, Brooklyn Park's Racial Equity Diversity, and Inclusion Manager, (pictured below). 
Black Student Unions: Foundation for Student Support, Activism, Consciousness and Change
Date: Thursday, February 17, 2022
Time: 9am – 10:30am 
Zoom ID: 941 1897 4560
Livestream: Facebook.com/MinnStateEquity
*We will have live captioning and ASL interpreting available*
Students, faculty, and community members are welcome to join in NHCC's Academic Black Table Talk, along with Minnesota State's Office of Equity and Inclusion, for our virtual spring kick off in celebrating Black History Month.
Born out of the Civil Rights movement of the 1950s and 1960s, the first organization to call itself a Black Student Union, started at San Francisco State University in 1966. Since then, thousands of African American students have found refuge, voice, and community within the college setting through their campus Black Student Union/Association (BSU/BSA).
We will hear from scholar practitioners, Dr. Eda Watts, Associate Vice President of Equity & Inclusion, North Hennepin Community College, Alexander Hines, Director of Justice, Equity & Inclusion - MLK/PES Program, College of Liberal Arts, University of Minnesota, and current Minnesota State BSU student leaders on the:
History of Black Student Unions;
Continued and future impacts of BSUs; and
Supporting role BSUs provide in a student's identity development and academic success
Power Hour explores Strange Fruit
Date: Friday, February 25, 2022
Time: 10am – 11am
Zoom Link: https://minnstate.zoom.us/j/97462711636 
This event will examine Billie Holiday's legendary contributions as a jazz vocalist and consider how she used her song Strange Fruit, to protest mass lynching's in America.