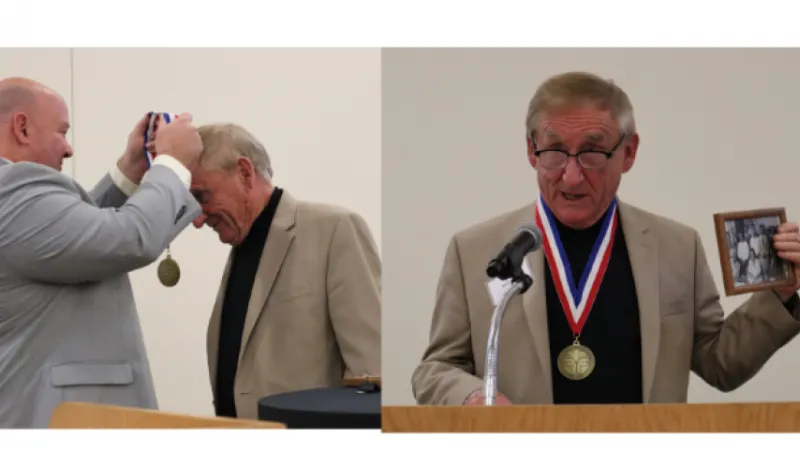 The Presidential Medallion is awarded by the NHCC president to community members who have demonstrated extraordinary service and commitment to the success of the college and its students.
This year NHCC is celebrating the 40th anniversary of the NHCC Foundation. Don McGuire played a vital role as the first part-time director of the NHCC Foundation beginning in 1982 and continued in this key role for about a decade. During this time, Don led the fundraising efforts that included an annual auction raising about $100,000 a year.
In addition to his Foundation role, Don was also Dean of Community Services at NHCC. Achievements included a Seniors on Campus Program and serving as project director for the Individualized Education Development Center which was a collaborative program between NHCC and School District 279 focusing on ABE (Adult Basic Education) students providing educational opportunities to individuals functioning below the eighth-grade level. Don also had responsibilities for marketing the college and was an advocate for the Seniors Chorus as he helped gain funding from16 entities to support this group which still exists today. After retiring from NHCC, Don served for 25 years as a realtor with Edina Realty.
Don served on the board for the Glen Edin of Edinburgh Townhome Association where he received the Outstanding Service Award. He also served as a committee member for Brooklyn Park Tater Daze, president of the Osakis Shores Cooperative, and named to the President's Circle of Real Estate Sales for 10 years.