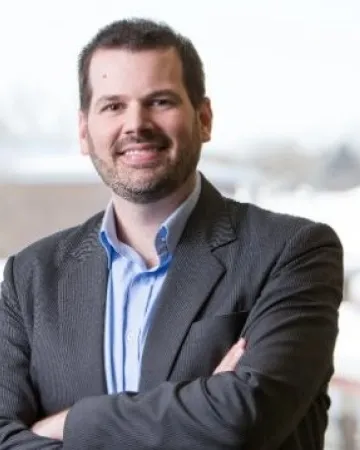 CBT 143
Education
BS, Northwestern College
MA, Saint Marys University Of Minnesota
DBA, Metropolitan State University
Hello everyone!  The past 15 years at NHCC have been a whirlwind.  My main focus has been to develop myself as a Servant Leader, and to explore how this impacts the way I teach Business curriculum.
I started with a Doctorate in Business Administration from Metro State.  There, I focused on how Servant Leadership relates with Social Justice.  I went to Thailand with my family for 6 months to explore how you can merge those two topics with Business.  The results were amazing:

We helped a woman that was living in the basement of a house of worship.  It was her and her two twin daughters who were about 12 years old.  With $80, we purchased her capital equipment:  Basically, a waffle iron.  That $80 provided her with enough ingredients to make three day's worth of product.  We then trained her on how to make the crunchy sweet treats, and away she went!  

She needed to earn about $12 a day to thrive.  And thrive she did!  She was able to move out of the church basement and into a house of her own.  Then - *she died*, about 10 years later.  But guess what?  Her twin daughters were put into Pharmacy school and have a great future ahead of them - no poverty!  They can DREAM big, because we helped their mom.

Do you see what I am getting at?

Here's one more story from South Africa, where I visited in 2023:  A woman who is 28 was leading her extensive family of 18 individuals.  She is the leader of her clan, having been orphaned at a very young age by AIDS.  We trained her on a paradigm shift in thinking about business, and she realized her creativity could be used to meet a local need:  Prom dresses!  She has a knack for design and art, however lacks enthusiasm for the technical side of sewing.  We coached her to focus on her competitive advantage:  Unique designs!  And then we donated a simple sewing machine that a mom in the US doesn't use (that's my wife!).  Now she can hire and train a technical sewer (two, actually) and will double the number of dresses she sells during Prom Season.  This streamlining of her skills will provide for even more people in tough circumstances.

You'll hear about Entrepreneurship, competitive advantage, and equity at NHCC in your business classes.  I've been really energized by the power of business to transform lives and am happy to bring these experiences into the classroom.

So far, I've had the opportunity to perform business for social transformation in Haiti, Kosova, Thailand, and South Africa.  

Here in the US, I owned and operated a beautiful resort in Northern Minnesota for three seasons.  I took on the project with a heavy heart, as this very special place to my family fell into disrepair and lost 80% of its business.  We purchased it and turned it around and sold it three years later.  We now vacation there every July with 5 other families.  The business plan I teach from in Entrepreneurship was the plan I used to secure the funding for this resort.  I managed to receive 97% funding, with only 3% down because of this business plan! :)  While this is rather unheard of, I really enjoyed the opportunity to "practice what I preach".

One thing you will learn about Business Faculty:  We can DO AND teach! 

See you in class or online!