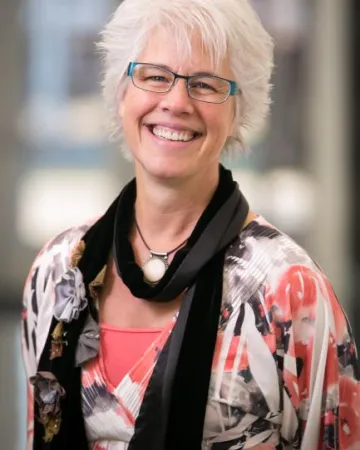 CBT 136
Education
BS, St. Cloud State University
MBA, University Of Minnesota Twin Cities
I love teaching!  It's such an honor and privilege to work with the inspiring students at North Hennepin!
I went to St. Cloud State University and received my Bachelor's degree with two majors: Marketing & Speech Communications.  I earned my MBA from the Carlson School of Management at the University of Minnesota. 
I started my career in business.  I have worked in large corporations, small corporations, privately held companies and non-profits.  I've even had my own business.
While in business, I felt a nudge to do something that was more meaningful for me.  I was blessed to be hired to teach at St. Cloud State in the Business area and I've never looked back. I taught at a lot of schools before joining North Hennepin Community College full time.  I love the backgrounds of the North Hennepin students.  I am inspired by my students and their journeys!
To creatively engage learners—wherever their point in life—and motivate them with whole-person learning, that they would experience a contributive life, both personally and professionally. For me, growth and joy in life comes from learning from, and sharing life with, people.