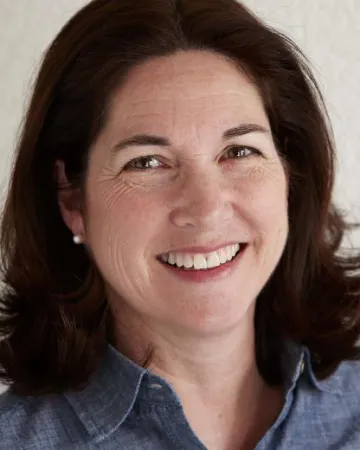 Title
Adjunct Graphic Design Faculty
FAC 152
Office Hours:
Fall Office Hours
Tuesdays & Wednesdays 10:00 - 11:00 a.m.
Education
BS, California Polytechnic State University, San Luis Obispo
Leslie McDougall is the Creative Director and Founder of Stir Creative, based in Minneapolis specializing in branding, packaging, product, and event design for educators, foodies, and entrepreneurs.
Leslie has designed branding systems, packaging, and communications for many major brands, including Cargill, 3M, MacPhail Center for Musc, Spice Islands, The University of Minnesota (College of Food, Agriculture, and Natural Resource Sciences), MindWare, Schwan's, Conagra. Her design and illustration work has been recognized by Communication Arts, Graphis, How, and Print.  
Leslie has been an adjunct professor at North Hennepin Community College since 2018. She has taught Design Tools I and II, Typography, Advanced Design I, Illustration, and Web Design I. She encourages students to reach their highest potential. 
In 2023, Leslie began running the Joseph Gazzuolo Gallery. Her mission is to bring in an array of Minnesota artists and designers whose work will enlighten, inspire, and empower students, faculty, and the surrounding community.   
Leslie has been a co-chair of AIGA Minnesota Design Camp® since 2019, a premier event and the largest regional design conference in the country. Held annually over a three-day weekend in October at a lodge in northern Minnesota, the immersive conference features five nationally recognized designers, workshops, and activities. The 2023 speakers are: Kaleena Sales (Designer, Educator, Writer), Paul Keple (Founder/Owner of Headcase and, Educator), Elizabeth Steinberg (Emmy Winning Creative Director), and Sergio Pechana (Washing Post Illustrator).