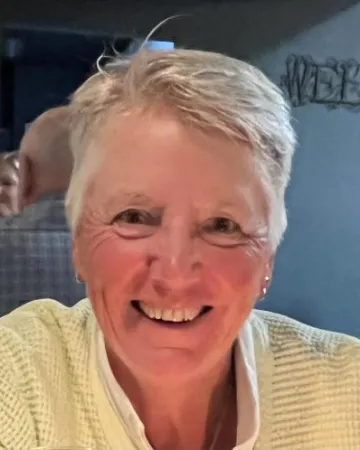 SC 120I
Education
BMUS, University Of Massachusetts-Amherst
PHD, Northwestern College of Chiropractic
BS, Northwestern Health Sciences University
I was a first-generation college student who thought I wasn't smart enough to go to college, and who overcame many obstacles to achieve this dream career of teaching with my amazing and dedicated colleagues at NHCC. I didn't have a support system to help me navigate the academic or financial aspects of going to college. But I had grit, tenacity, and a motto that stated: "I will not let fear or lack of money stop me from achieving my dreams."
I earned my Bachelor of Music (Music Education, trumpet) from the University of Massachusetts, Amherst and taught band and music for five years. Then I changed careers. I earned my Bachelor of Science (Human Biology) and my Doctor of Chiropractic (cum laude) from Northwestern Health Sciences University in Bloomington, MN. Pretty amazing for someone who didn't think she was smart enough to go to college! As a chiropractor, I had a successful private practice in the Twin Cities but eventually realized that I was more energized by teaching than by being a clinician. In 2004 I began my career teaching at NHCC.
I am passionate about empowering students because of my own struggles...I didn't know how to learn until I was attending chiropractic college where I began learning how to study from my peers. As a result, I am committed to sharing and teaching learning techniques as well as content in all my classes. I am honored to help students along their academic pathway.
My two favorite hobbies are: playing highly competitive pickleball and playing classical guitar (it's a lot quieter than trumpet!).