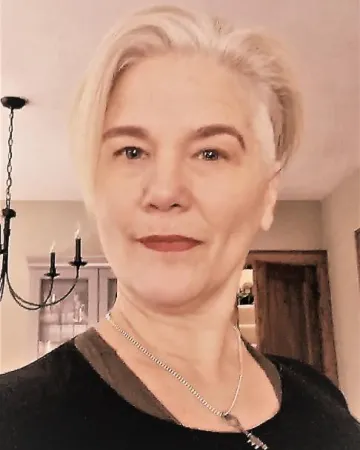 Title
Interim Director of Community Impact
FAC 154
Office Hours:
FAC 148 9:00am - 9:30am Tuesdays and Thursdays
CBT 188 11:00-4:30 Tuesday, Thursdays
CBT 188 9:00am-8:00pm Wedensdays
Remote Work 9:00-5:30 Mondays and Fridays
NOTE: may be out of the office, but still on campus Wednesdays 1:00pm-8:00pm
Education
BA, College Of Saint Benedict
MA, Antioch University Midwest
Kathy has been at North Hennepin for 8 years as Unlimited Theatre Faculty, Interim Dean of Fine Arts and Communication, Dean of Fine and Applied Arts, Global and Cultural Studies, and now Interim Director of Community Impact.  Before moving to Minnesota from New York to join the faculty at NHCC, she founded Jersey City Children's Theater (a non-profit serving 10,000 Jersey City, NJ community youth annually), was Assistant Director to Mike Nichols on numerous projects including the TONY award winning revival of Death of a Salesman, and acted as Vice President and Dean of The New Actors Workshop, a master's level training program in New York.  In addition to NHCC, she has taught at Antioch University, St. John's University, College of St. Benedict and in Brazil, Italy, Turkey and Norway.  She has a master's degree in Acting and Playwriting, and a BA in Humanities.  Kathy was also a Chef in another life, and still loves to cook.  She is originally from San Diego, so the ocean is her true home.  Proudest accomplishments: being a good mom, wife, friend, sister, and daughter.