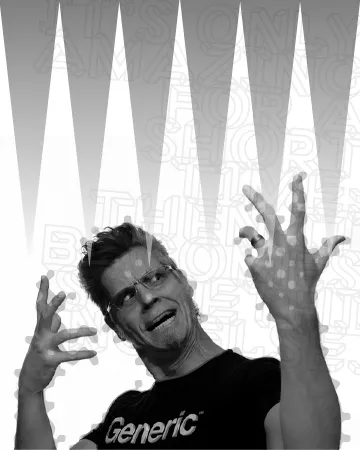 FAC 116
Education
BFA, Truman State University
MFA, University Of Minnesota Twin Cities
I've been a graphic designer since the mid-90s, including 10+ years in the Twin Cities metro area design scene; from Junior Designer to Art Director, freelance to contract to full-time & back, from being managed to hiring & managing people, I've designed for many industries: retail fashion, architecture, medical devices, education, international trade. I've worked with small businesses, nonprofits, corporation$, & cultural institutions.
My education? Master of Fine Arts (MFA) in studio art from the University of Minnesota (Minneapolis). Prior to joining NHCC, I taught at:
U of M @ Minneapolis: adjunct faculty & teaching assistant

beginning & intermediate drawing (adjunct)
printmaking & digital media (teaching assistant)

Brown College: adjunct faculty
Minneapolis College of Art & Design: 3D Shop striker

welding, foundry (aluminum, bronze), woodworking, 3D printing, vacuum forming, environmental graphics
forklift driving, sweating, lots of sweeping & cleaning!
custom production solutions for student class projects
critiques & feedback with sculpture classes to help students hone concept & technical skills
My open interest in media — from digital graphic design tools to video projection mapping, photography, sound, interactivity, & installation-art, graffiti, painting, & printmaking — spices my angle on graphic design. Connecting with others — audiences, coworkers, & clients through good communication, research, & feedback, is crucial.