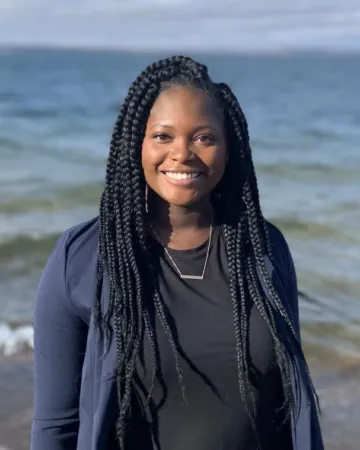 HWC 120
Education
BA, College of Saint Benedict
MPH, University Of Minnesota Twin Cities
Classes taught
HLTH 1030: Personal and Community Health
HLTH 1050: Stress Management
HLTH 1080: Consumer Health
HLTH 2020: Introduction to Health
HLTH 2030: Global Health
About me
Gabrielle received her master's of public health in Community Health Promotion from the University of Minnesota. Previously, Gabrielle received her bachelor's from the College of Saint Benedict in Psychology. Gabrielle's interests lie in health equity, policy development, and health promotion program evaluation. 
Gabrielle is passionate about improving health for undersupported populations and believes that creating avenues for access and education is a crucial step. 
My teaching style
Welcome! I am glad you are here. My teaching style combines a mix of didactic (lecture-based) and hands-on learning. In my class, you can expect to learn from a variety of sources and to be urged to think critically about the information you consume.