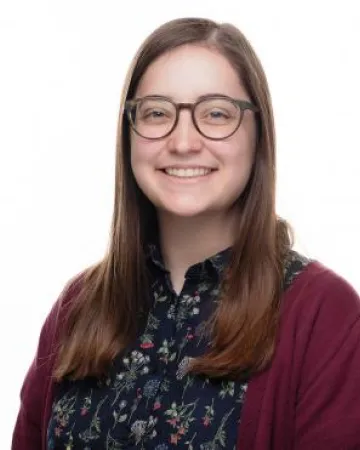 Title
Writing Center Tutor and Co-Coordinator
LRC 155
Education
BA, University of Wisconsin - Madison
MA, Webster University
Cheyenne Vaughn joined NHCC as one of the Writing Center Co-Coordinators and Writing Tutors in August 2022. In this role, she assists students from all over the college with their writing needs and regularly holds writing workshops for various departments. Having been a tutor while earning her undergraduate degree, Cheyenne is ecstatic to be back in the tutoring space to assist students again. 
Cheyenne received her BA in Japanese with TESOL (Teaching English to Speakers of Other Languages) certification from the University of Wisconsin - Madison in 2018 and MA in TESOL from Webster University in St. Louis, MO in 2022. Most of her career has been spent working with ESL and EFL students ranging from the elementary level all the way to the postdoctoral level. Upon graduating with her BA, Cheyenne participated in the Japan Exchange and Teaching (JET) Program, where she taught English at a rural elementary school in Okinawa, Japan for 2 years. She then transitioned into a role as a research assistant, where she conducted research regarding transformative learning, social justice within US education systems, anti-whitewashed pedagogy, and issues within the field of TESOL. Towards the end of her MA degree, Cheyenne worked in the English Language Program at Washington University in St. Louis, teaching graduate level writing courses. After earning her MA, Cheyenne moved to the Twin Cities area from St. Louis and worked as an adjunct ESL instructor for the University of Minnesota's Center for Educational Innovation before joining NHCC.
Cheyenne strives to create student-centered environments that make learning meaningful for students. She enjoys connecting with them through their writing and lives for that "AHA!" moment students get when everything clicks into place. Cheyenne's passion for language and writing shines through when interacting with her.
In her free time, Cheyenne enjoys reading, cooking for others, hiking, traveling, playing video games, and hanging out with her cat, Atticus.