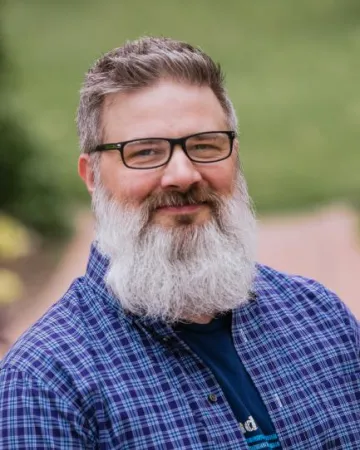 FAC 190
Education
MM, Arizona State University
DMA, Florida State University
Kristian Anderson's versatility as a musician has resulted in a thriving performing career, both in and out of the classical realm, covering a wide range of endeavors and accomplishments.  
He has performed from the Hollywood Bowl to Carnegie Hall…with the National Taiwan Symphony Orchestra to the San Francisco Symphony…for the GFA Festival to the Iserlohn Guitar Festival…on National Public Radio to National Polish Radio. 
Kris is a founding member of the acclaimed Tantalus Quartet and is a gold medal winner of several solo classical guitar competitions. 
His expertise in various musical styles led directly to a successful career as a professional theater musician, culminating in approximately 400 shows a year throughout the Twin Cities. 
His students have become competition prize-winners and accepted into guitar programs throughout the U.S. 
He is an avid educator, a published composer, and an unabashed lover of noise rock.