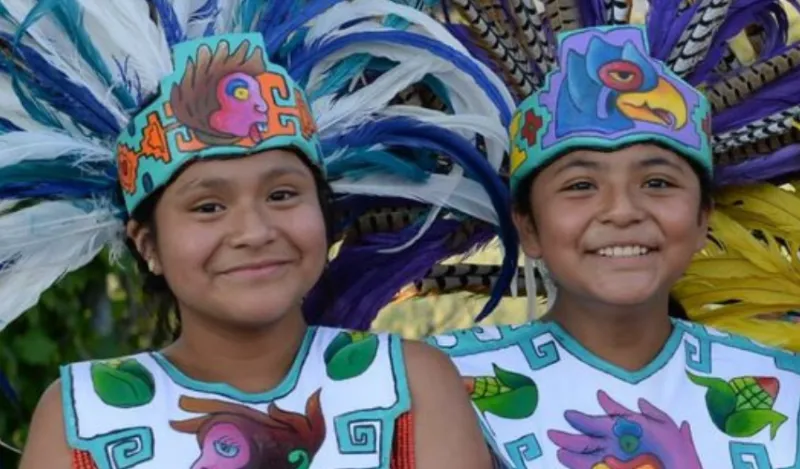 NHCC's Diversity department invites you to celebrate Hispanic Heritage Month with Kalpulli KetzalCoatlicue! 
NHCC Presents performance ensemble,
Kalpulli KetzalCoatlicue!
September 28th from 2-3pm in the Grand Hall
This event is FREE to all who attend 
Kalpulli KetzalCoatlicue ("Precious Mother Earth") is a Kalpulli ("learning community") of Indigenous people joined by the desire to learn, share and live the tradition of Aztec dance, weaving together the Nahuatl cosmovision and creation stories of the Mexican ancestors. 
Learn symbols of the Meso-American calendar. experience the rhythms of an ancient people, and begin to understand the connections between ritual and daily life. For questions, contact us here: justice.fisher@nhcc.edu.
From September 15th-October 15th, America pays tribute to the past and present contributions of Hispanic Americans. This is an excellent opportunity for learning and involvement, so be sure to join us on September 28th!